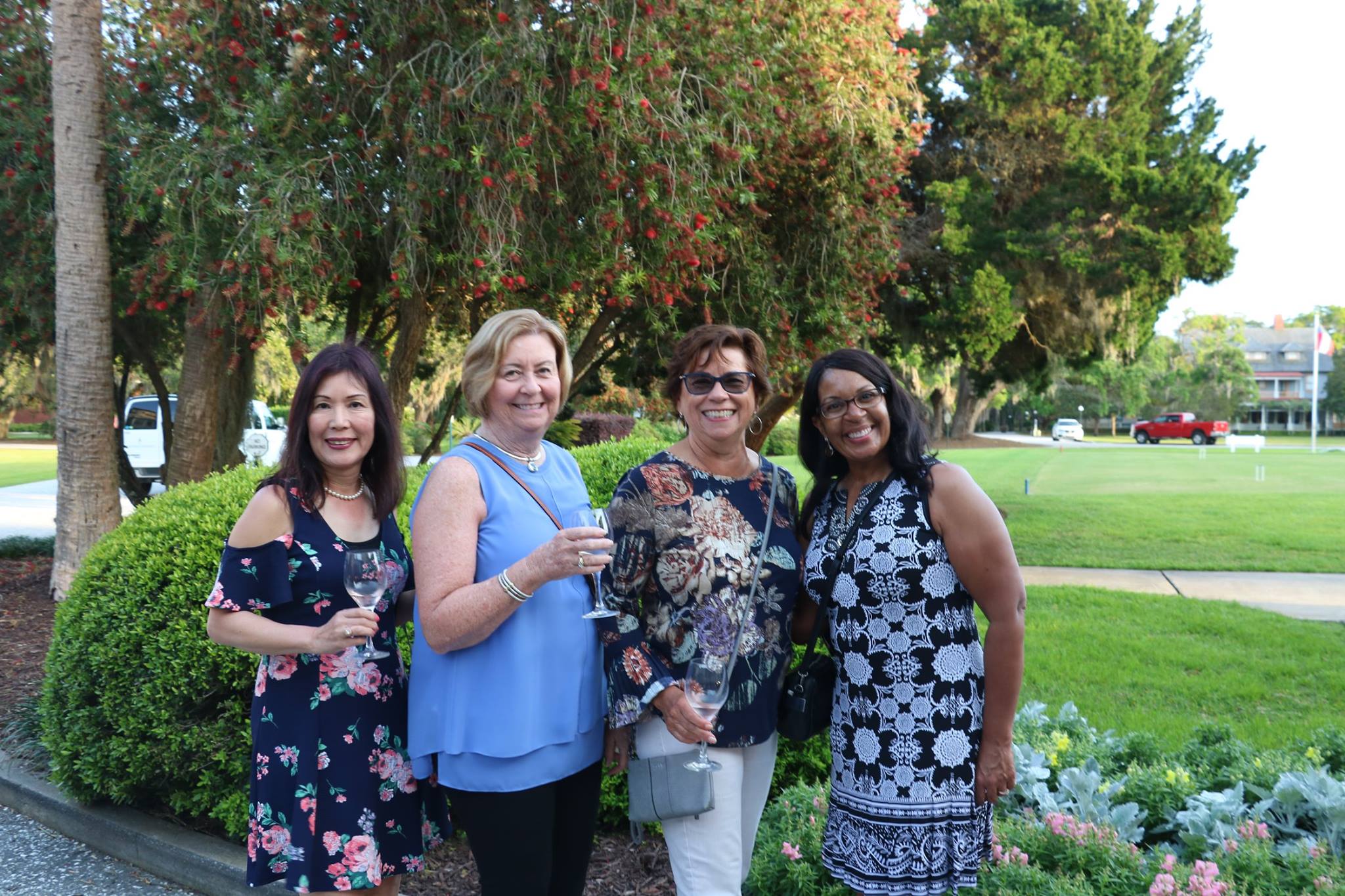 Celebrate Your Success
At Women on Course we embrace the 19th hole to as a place celebrate a round well played.  And we are extending the spirit into recognizing personal rounds such as completing a project at work, overcoming an illness or marking the end of a successful career.  For newly retired Nancy Rarig, playing more golf was her reward.  Read Nancy's story. 
I am the Philadelphia Co-Market Leader for Women On Course, and I love being involved with this organization that helped me transition into retirement in January 2016. But let me go back:
In 2011 I decided it was time for me to play more golf, but none of my close friends or coworkers were into the game. I started searching online and found this group called Women On Course.  I saw they were hosting a kickoff luncheon nearby at Fleming's Steakhouse.  I signed up and went by myself to see what the group was all about.  The founder, Donna Hoffman was there and after listening to her story, I and many other first time attendees joined this group. Golf, travel, and wine – just what I was looking for!
At my first golf event I was paired up with Josephina, who has become my BFF on and off the course.  We've traveled together to WOC weekend events in Virginia, California, Georgia and Arizona.  Since we golf and travel so well together, Jo invited me to join her on a trip back home which happened to be Hong Kong!  In November of 2016, we traveled and golfed at Kau Sai Chau GC which is an island with three courses, and made a side trip to Vietnam where we stayed and golfed at Montgomery Links in DaNang.  My first (but probably not my last) trip to Asia.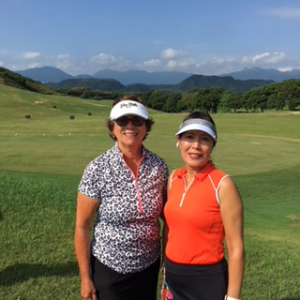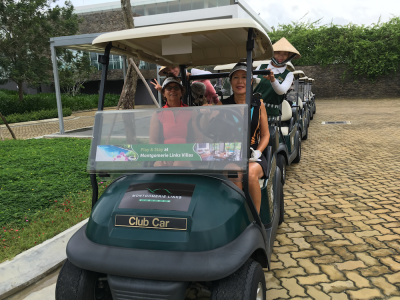 Shortly after I joined Women on Course, Donna was looking for someone to lead the Philadelphia area.  I expressed interest in the position and got it!  This role was quite different from my 30+ years of experience in logistics, but found that my negotiation skills would come in handy to line up golf partnerships.  I am learning about the industry from an insiders perspective, and it has been so much fun.  This role helped me transition from an extremely stressful day job into a peaceful but exciting retirement.  I've been able to leverage my role to reach out and bring in brands that I like such as Philadelphia-based apparel company Jofit, Kind Bars, and other lifestyle and golf brands.  Securing sponsors is challenging and hard work, but so worth it when you get fun products for the members.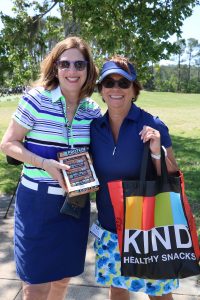 I and many other members were devastated when Billy Casper dissolved the WOC company, in 2016.  We were glad to be Founding Members to support Donna to bring WOC back.  She did it and I am still here to support her and my local members.  I look forward the future with WOC; the golf, the events, and of course the trips!  I have met many women from other cities who come on the trips.  See you in Pinehurst this fall.