Women on Course is a dynamic national community of diverse and influential women
built around interactive lifestyle and workstyle events with opportunities to create connections, deepen relationships and develop personal and professional skills.
Meet Donna Hoffman - the founder of Women On Course which she began in 2005. Her concept that golf extends beyond the scorecard has intrigued and engaged thousands of women in the golf lifestyle by highlighting the social, business and fitness benefits of the game. What began as a happy hour conversation grew throughout the country to a successful series of over 2000 annual events. After 10 years of introducing women to the game of golf, Donna discovered the secret to her success.  Connection.  And not just to the ball.  The real magic happens during shared experiences and conversation at 19th hole.  (And if you don't golf yet, that's the clubhouse which is often the most favorite hole).  
Donna's thought leadership has taken down the barriers for new golfers to enter the game and re-defined the sport to encompass travel, food, wine and style.   At Women on Course players can begin at the 19th hole or the first tee - it's your choice.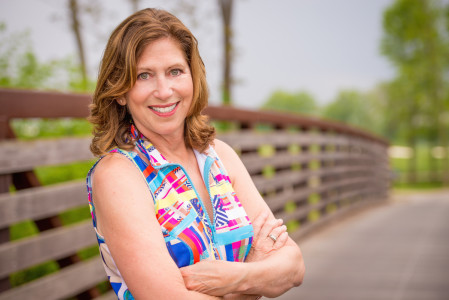 Meet Tina Fox - who launched her passion project, Women in Business (WIB) in 2015. Her own journey into entrepreneurship helped her appreciate the need to create a larger network and in doing so realized how the talents and skills she used over two decades in one industry could be applied to others. Feeling the joy of this new venture she created WIB to support other women in growing their networks and tackling ubiquitous business issues, demonstrating how their talents and skills could be showcased in doing so.  In three short years, WIB grew from a modest 8 women to over 1,250 women in the DC metropolitan area.
Her collaboration with Donna Hoffman and Women on Course (kickoff November 2017) was a natural fit in taking her passion project to the next level of creating an extended community that is a fusion of work and play.   
VIEW DONNA AND TINA'S DISCUSSION on blending their visions to take Women on Course to the next level!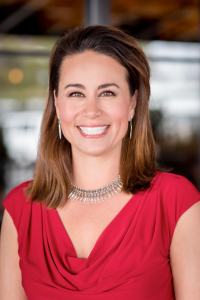 Meet Our Team
Donna Hoffman
Founder 
Tina Fox
Chairperson
Christine Steinberg
Market Leader - Arizona
Nancy Rarig
Market Leader - Philadelphia
Megan Bell
Market Leader - Orlando, Tampa
Jacque Cooper
Market Leader - Dallas
Shannon Teasley
Market Leader - Houston
Tracy Robertson
Market Leader - Chicago
Barbara Silver
Market Leader - Orange County
Adrianne Wilson
Market Leader - Atlanta
Jen Dalton
Senior Advisor
Uppasna Chand
Senior Advisor
Dawn McGruder
Senior Advisor
Katie Nelson
Senior Advisor
Clay Walker
Senior Advisor
Cathy Harbin
Senior Advisor