Meet Donna Hoffman – The founder of Women On Course which she began in 2005. Her concept that golf extends beyond the scorecard has intrigued and engaged thousands of women in the golf lifestyle by highlighting the social, business and fitness benefits of the game. What began as a happy hour conversation grew throughout the country to a successful series of over 2000 annual events. After 10 years of introducing women to the game of golf, Donna discovered the secret to her success.  Connection.  And not just to the ball.  The real magic happens during shared experiences and conversation at 19th hole.  (And if you don't golf yet, that's the clubhouse where golfers often stop before they head home).  
Top that off with a glass of wine, friendship and a beautiful view and that's what keeps people coming back for more. At Women on Course the game begins at the 19th hole or the first tee – it's your choice.  We organize events and provide golf resources for all skill levels including our Fast Track to the First Tee online program for new and learning players.  Our virtual clubhouse provides members with a resource to find like-minded golf friends.  
Cheers to a round well played!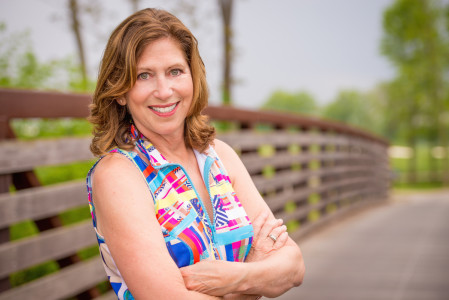 Meet Our Team
Donna Hoffman
President 
Nick Green
Director of Sponsorships

Charlotte Perpal
Marketing Strategist
Anne Bresnahan
Market Leader – Boston, Houston
Christine Steinberg
Market Leader – Arizona
Nancy Rarig
Market Leader – Philadelphia
Megan Bell
Market Leader – Orlando, Tampa
Jacque Cooper
Market Leader – Dallas
Annette Stertzer
Market Leader – Denver, San Diego
Tracy Robertson
Market Leader – Chicago
Allison Benash
Market Leader – Inland Empire, Palm Springs
Barbara Silver
Market Leader – Orange County
Judi Herrmann
Marketing & Design
Jane Casey
Advisory Board Chair
Clay Walker
Senior Advisor
Cathy Harbin
Senior Advisor
Renee Weir
Senior Advisor