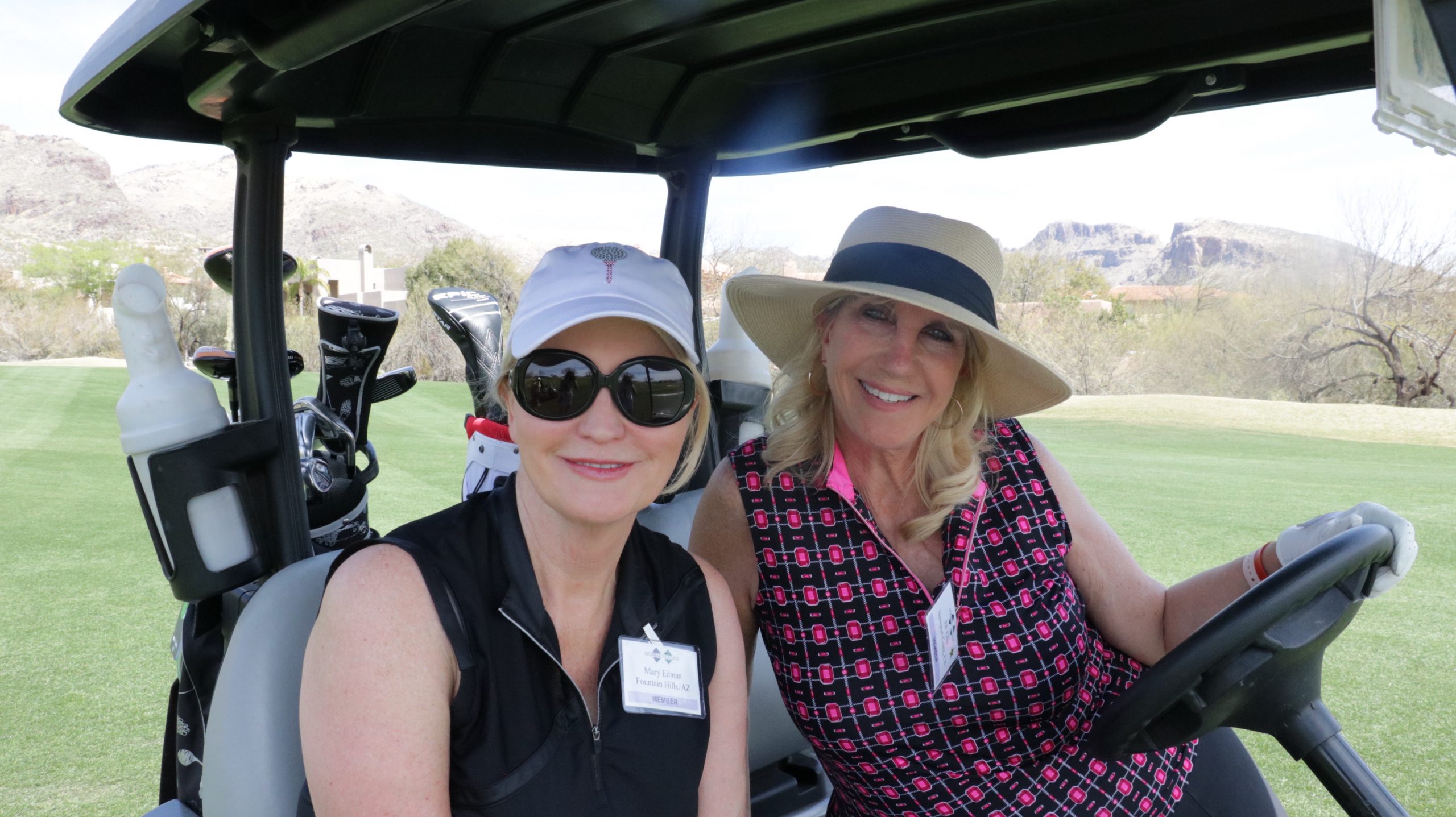 Here are a few tips to help get you started.
Golf can be an intimidating sport, that is, if you let it. So many rules and tools, not to mention the advice you will receive from others. Golf is a great sport as it gets you outside, opens unique networking opportunities, teaches you new skills, and allows you to be surrounded by like-minded people. There are a lot of tips for beginners, so we are keeping it simple and providing you with a few tips we think are important.
You don't need a new full set of new clubs to get started
Per USGA rules, you're allowed to carry as many as 14 clubs in your bag, but you won't need that many when you're first learning. We suggest starting with a driver, a putter, a sand wedge and you can supplement with a 6-iron, an 8-iron, a pitching wedge, and a hybrid or two. Second-hand clubs are also a great way to save some money as you learn and grow in the sport.  Rentals work too!
Invest in quality lessons with a trusted pro
Teaching yourself how to play in the beginning can lead to some pretty bad habits which can be costly down the road to reverse. Finding a good pro that you enjoy working with and one that comes recommended by friends is a great way to start! Sticking with the same pro is also recommended, especially when you are seeing the benefits. Women on Course offers lessons for both beginners and experienced players at various market events.
Don't neglect your short game (includes putting)
The range is a great place to practice, and some tend to spend more time on the range hitting the driver and blowing through buckets of balls than working on their short game.  While this can help, don't neglect your short game and the importance of a great putt! Putting accounts for about 50% of your strokes in a round.
Win friends and influence people by learning proper golf etiquette
Knowing proper golf etiquette is a must. Without it can sometimes lead to confrontation with other players on the course. Read up and consume knowledge from others that are experienced and know the rules.
Don't compare yourself to others. On or off the course.
Without writing a thesis on why you should not compare yourself to others, we will keep it short. As a beginner you need to focus on yourself, learning the game, and getting better. Every player, beginner or experienced, is always learning. Perfection is not expected.
Hit the course with a mentor and be a confident player
The golf course experience is vastly different from the range. The range is great practice and fun, but the course is where you put it all together. Find yourself a mentor to head to the course to work on your game!  
Be aware of your pace of play. Pick up after 8 strokes.
Be kind to yourself and others…keep up the pace of play. Pace of play is the total amount of time it takes for each group to complete the hole. A general rule of thumb is to knock out 18 holes in 4.5 hours. This is impossible if you are taking 9, 10, 11 shots on one hole and it's inconsiderate to your foursome and the group behind you. Increased shots usually lead to frustration, so pick up after 8 and move on. Everyone understands and will appreciate the gesture.
Have fun and take advantage of all the game has to offer.
This includes new friends and 19th hole events. Take time to bask in the greatness of golf and have fun. Learning is part of the fun, so don't get frustrated and expect perfection from yourself. Play the game. Network. Make new friends. Get out on the course as often as you can.
Are you ready to start? Join the Women on Course large network of golfers and learn the game while networking and having fun. We offer lessons and many other golf-related experiences for all levels of play. Our Destination Events are unmatched and always hosted at premier courses.