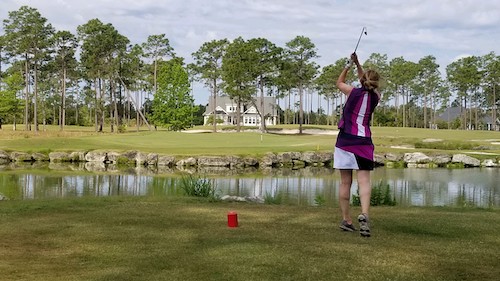 Recipe for a Girls Golf Weekend
When I think of the classic golf trip, I envision 12 guys sleeping in bunk beds and on air mattresses in a worn out beach house in Myrtle Beach.  They play 36 holes of non stop golf followed by pitchers of beer and dinner at an all-you-can-eat buffet at a nearby greasy spoon.  The competition continues with poker and cigars into the wee hours of the night, repeating the process for 3 days and nights.  Not all that appealing to me.
So when I was invited to go on a golf trip with a group of female golf writers, I was curious to see if it would be different.  What I discovered were the ingredients that go into making a fabulous girls golf weekend!
Location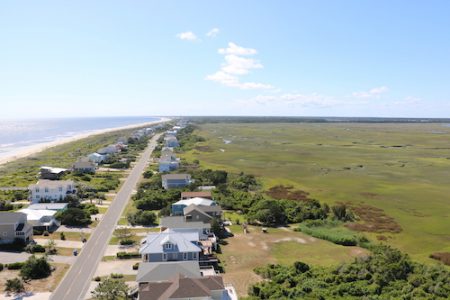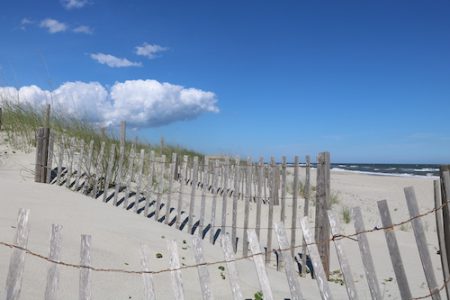 Let's start with the destination.  The Brunswick Islands of North Carolina was an ideal spot, just a short ride south of the Willmington, NC airport.  The area is a beautiful stretch of coastal communities made up of five islands with over 30 golf courses to choose from!  The weather in early May was picture perfect -sunny skies and highs in the 70's.  
Accommodations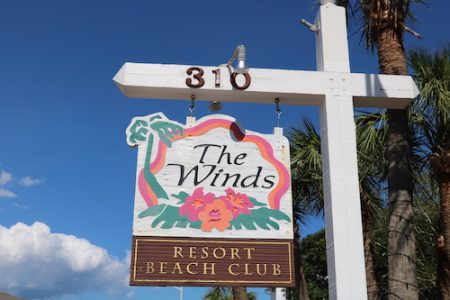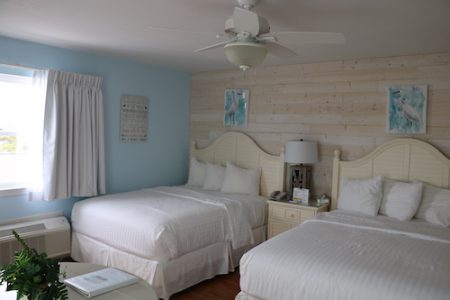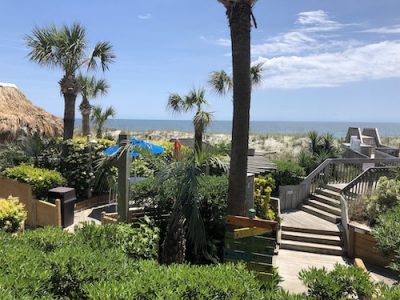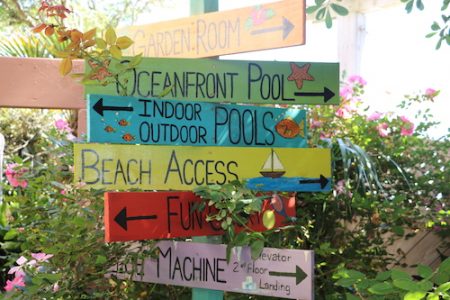 The Winds on Ocean Isle was our home base for the weekend.  It's a kickback resort situated on a wide stretch of beach where you can stroll for miles.  They offer spacious and comfortable hotel rooms on the ocean as well as 4 rooms clustered rooms in a beach house setting. (which is where we stayed) Each room has it's own locked entry with a bathroom and private balcony.  Let the vacation begin!
Golf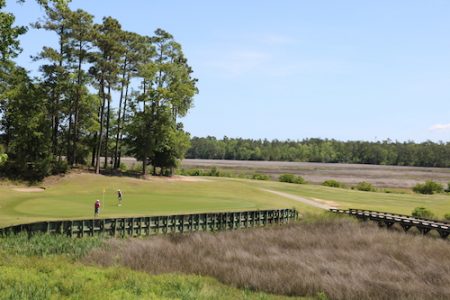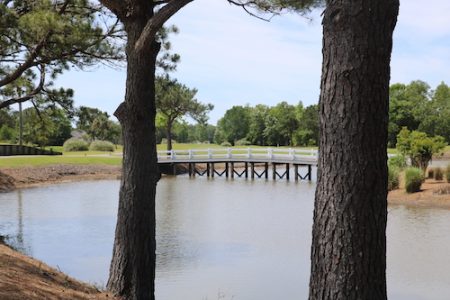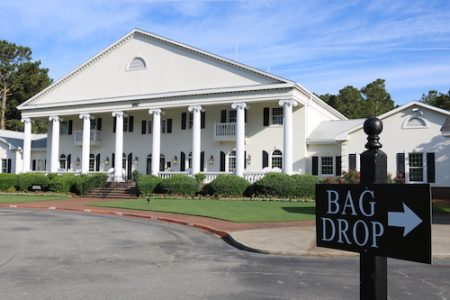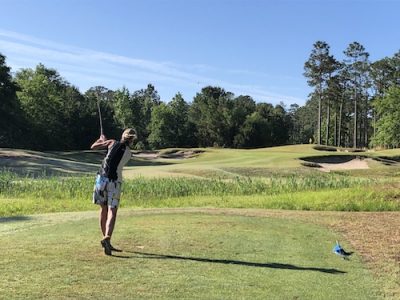 We had three days of great golf and the best part was that we finished in just over four hours which left time for other activities.  Day 1 – Plantaion , Day 2 – was inside the residential gates of Ocean Ridge Plantation.   which has 3 courses and a clubhouse for each one.  We were the first group out which is such a peaceful way to begin played Tiger's Eye which played at 4800 from the forward tees.  The distance made it possible to shoot a few pars and even a birdie or two!  
Day 3 was at River's Edge Golf Club and Plantation, which is an 18 hole Arnold Palmer masterpiece situated on on the Shallotte River.   Seven of the holes sit high upon bluffs with views of grassy marshlands and makes for a beautiful scenic round.  Bring a few extra balls for the 18th hole.   You'll understand why it's called 'Arnie's Revenge' : )  
Food & Drink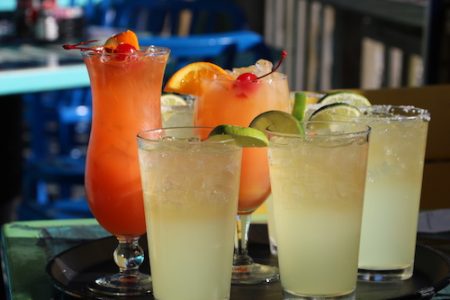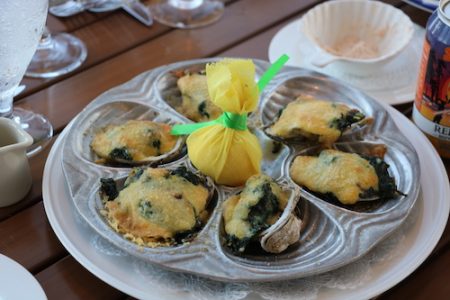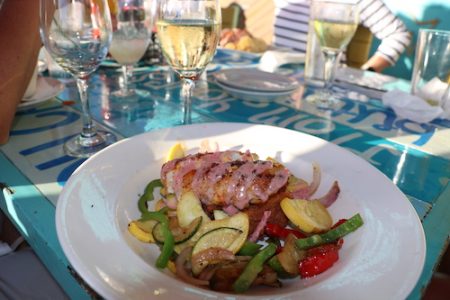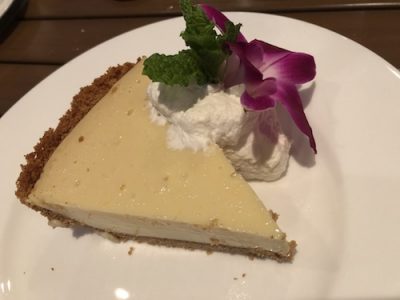 No chain restaurants for us!  We ate plenty of fresh seafood and vegetables wonderfully prepared and artfully served.  On our first night we got hooked on key lime pie and decided we need to try this dessert at every dinner to find the best.  The first annual 2019 Golf Writer Key Lime Pie Award goes to Oyster Rock.  Oysters and pie make a great post golf dinner – yum!
Charm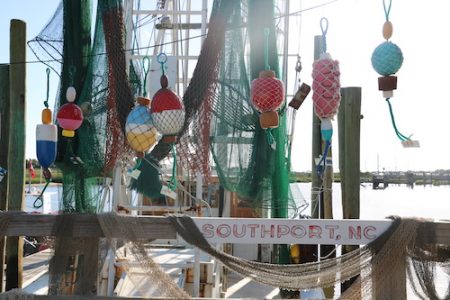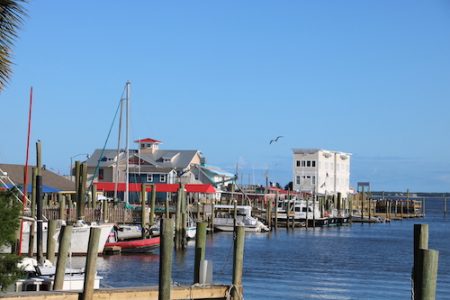 The Brunswick Islands is full of natural beauty and charming waterfront towns.  Take a trip into Southport, NC which is known for it's July 4th celebration.  After touring this small town you can see why over 40 movies and televisions shows have shot on location here.
Shopping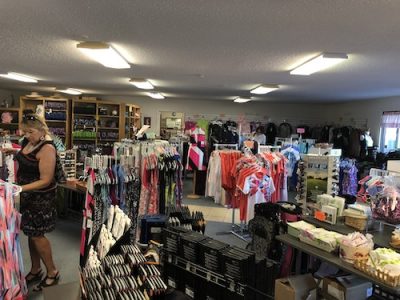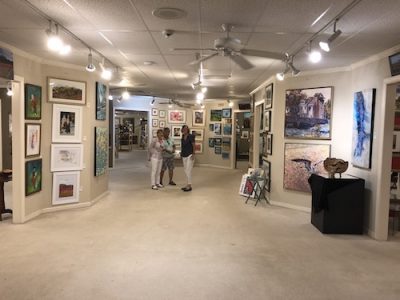 We  golf trip must include a little window shopping 
Explore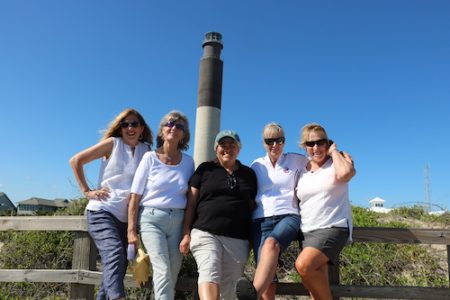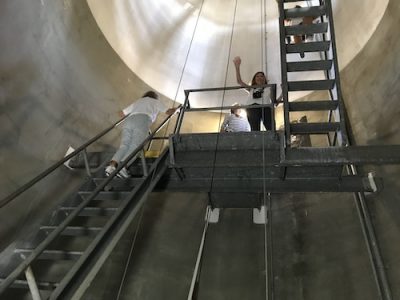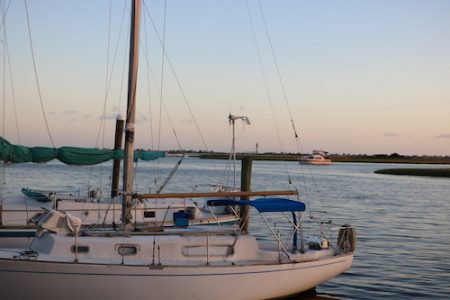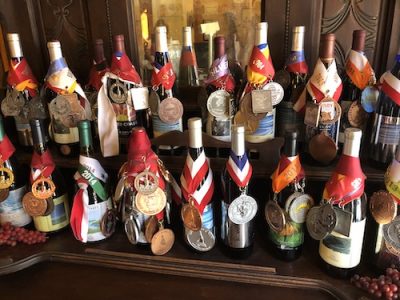 The beauty of finishing golf by early afternoon is that you have the rest of the day to explore.  Visit the lighthouse and bring a pair of closed toed shows to climb 13 steep ladders.  You will be rewarded with some incredible views of the  island.  When you've worked up a thirst, take a visit to Silver Coast Winery which has many award winning wines.