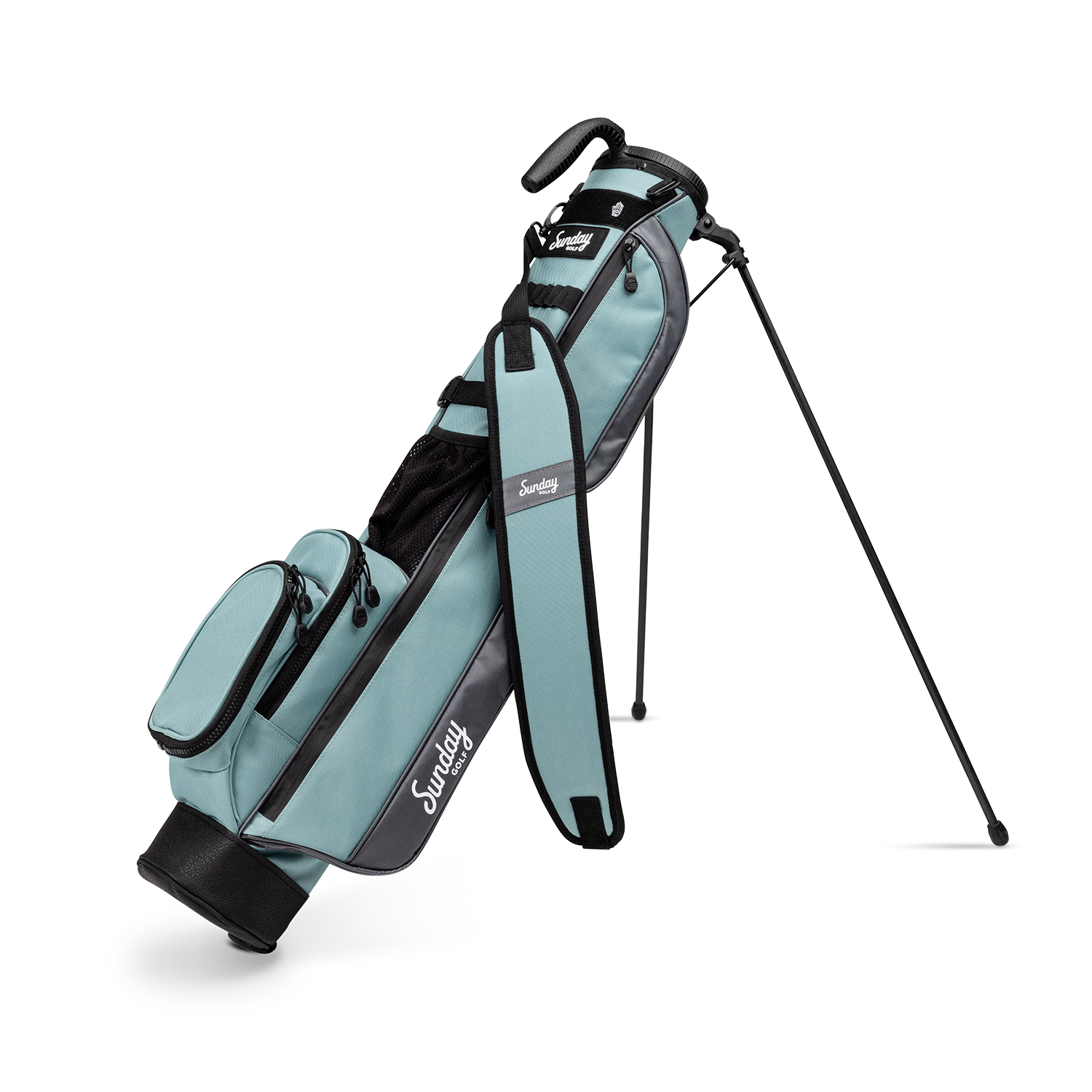 Product Review – The Loma Bag by Sunday Golf
The Loma Bag by Sunday Golf is positioned as a golf bag for situations when you "only need a few clubs." This lightweight, multi-pocket golf bag is noted as being perfect for "hacking around at your local pitch n putt, practicing at the range, or those cart path only days." This bag is easy to carry on days you don't want to lug around a bulky, heavy bag. Weighing in at 1.95 lbs and 31" long, this bag is perfect for all your on the go golf occasions. In addition to being lightweight, this bag comes equipped with a dualflex stand system, a frosty pocket, velcro glove holder, and more. 
We showcased The Loma Bag in Seafoam at a recent Women on Course event where it got a five star review! One of the top comments was the portablity for situations when you don't need a full set of clubs. Our members loved that the bag is very lightweight, making it the perfect choice to bring a few clubs to the driving range, a Topgolf outing, or golf lessons. The carry strap is super comfortable and many liked the added handle at the top to hand carry the bag. The retractable legs to keep the bag off the ground was noted as a surprise feature not expected in a bag this compact.  Many appreciated all of the pockets on the bag to hold essentials, "because you can never have too many pockets."  
And did we mention the variety colors?  With 8 colors to choose from golfers looking for neutrals will like the Matte Black, Heather Gray and Sandstone bags.  For a subtle pop of color our favorites are the Seafoam and Smoked Salmon choices.
The overall consensus is that The Loma Bag by Sunday Golf is a quality item which allows for easy travel, serves multiple uses, and has a sleek and stylish look. 
Women on Course approves of this bag!  Learn more about this bag at Sunday Golf. 
If you're looking for more golf bag options, visit our friends at Golf Gear Lab