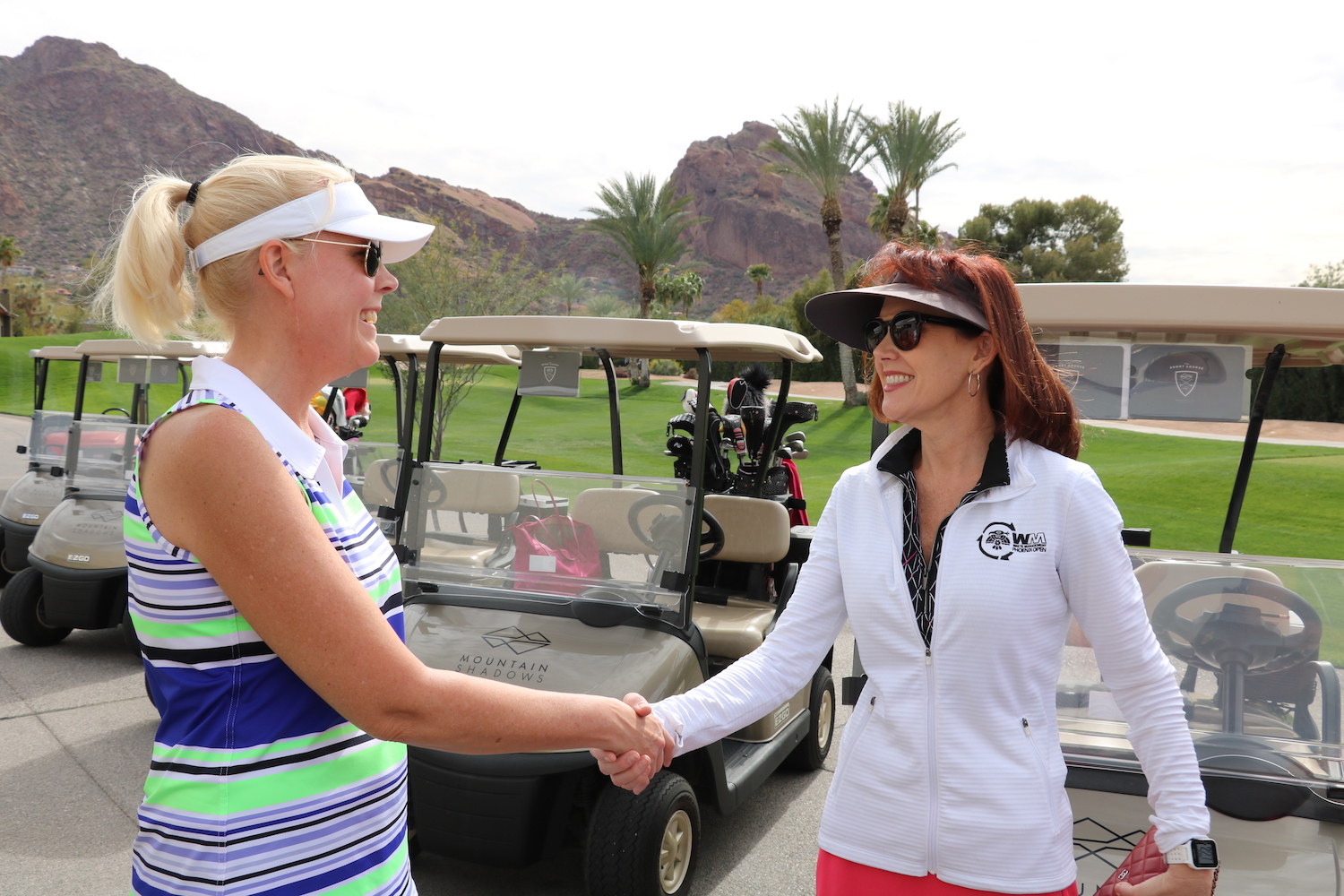 When you hear the word 'networking' what comes to mind? As someone who leans toward the introverted side it's part of the job that didn't always come naturally.
I've gone to my share of networking events wondering how everyone is easily engaged in animated conversation – except me. At speaker-focused events I'll met the people sitting beside me, however there's little time to learn about them since the speaker is doing all the speaking. I'm better off on in the middle seat of an airplane with five hours to kill. I've met some interesting people this way, but they're generally not business prospects.
It's widely known that 'deals are made on the golf course', but through Women on Course I've seen more deals go down in the clubhouse. I've observed women leveraging the golf environment to grow incredible business networks and develop lasting friendships. As I began to understand the golf culture, I saw an amazing setting for networking that should not be overlooked! Here's why.
Relaxed Atmosphere
Unlike the office environment, you'll find that people are generally less uptight and more open to meet others in an outdoor setting. City buildings are replaced with nature, high heels are traded for flats, and cell phones are replaced with face to face conversation.
Target Rich Audience
Golf is a widely accepted sport in our business culture, so it only makes sense that this is the place you'll find business influencers and decision makers. Not only are you more likely to meet quality contacts, you'll most likely stand out as a woman – only one out of five golfers are female.
Shared Activity
What I like most about golf as a backdrop for networking is that the primary focus is on learning or playing a game. You won't be wallflower here. You'll be placed in a group with a common interest to kick off the dialogue. As you progress through your golf lesson or round, the conversation will naturally evolve to learn about each other.
Deeper Connections Quickly
How many interactions does it take to develop a quality connection? It may take several mixers, coffees and phone conversations to discern if this person is someone you'd like in your network. Sharing an activity, such as a round of golf, can expose someone's true nature much faster. Are they a considerate playing partner, or do they draw undo attention to their game? You'll know if this person is a keeper in a short amount of time.
Since I've become a golfer, I look forward to networking – and it doesn't feel like work. A beautiful afternoon on the golf course is relaxing and I often discover a new friendship or business lead. When I find myself at a networking mixer now, (in a dress designed to go from the office to the golf course) I'll start a lively discussion, by asking if someone plays golf. And on those airplane journeys? Wearing my Pinehurst polo is the key to striking up a conversation with someone that may lead to my next business deal!
Is Your Network Working? This is our topic for our virtual  Success Series on July 28, 2020. One hour will go by in the blink of an eye! You'll be inspired by the series creator, Tina Fox, and have the opportunity to share ideas with a diverse group of accomplished women – and perhaps add someone new to your network! CLICK HERE for details.