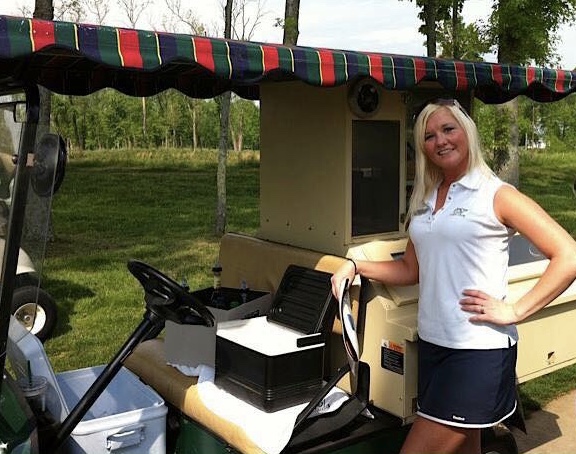 Playing for More Than the Score
At Women on Course our members come to play golf and experience a variety of amazing courses.  But they also come for reasons that can't be tracked on a scorecard.   Read Candy's story.
If you would have told me 5 years ago that I would be a golfer, I would have told you that you were crazy.  I worked at a golf course for three years as a Beverage Cart Attendant while I was transitioning careers.  I loved being in the golf environment but never thought that golf was for me.  My only experience with golfers, who were mostly men and women much older than me, was handing them a cold drink on the golf course.  What could I possibly have in common with them?  From my perspective the sport looked hard to play, way too intimidating and boring!
A few years later while I was in graduate school, I was looking for a hobby that was something I could do outdoors and meet people.  My friend Stephanie, who I knew from my golf cart days was an event coordinator and told me about Women on Course.  She said it would be a great way to learn the game, meet new people and of course drink some wine!  I was skeptical at first.  I knew some of the rules, but definitely not how to play!  At my first WOC event, I was introduced to several women who welcomed me to the sport with smiles and a fun attitude about golf.  I greeted them with a few Sangrias!  During our round all my apprehensions and insecurities about playing this sport were left at the First Tee!
From that day forward I was hooked!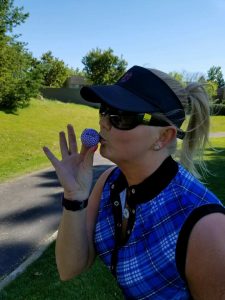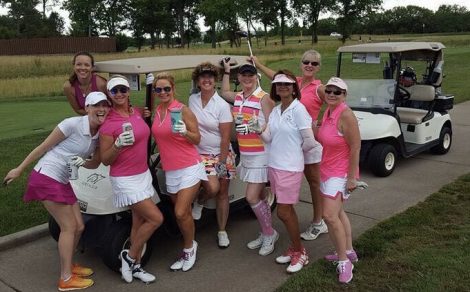 I not only found myself embracing the sport, but also everything else that WOC stands for.  Women on Course is certainly 'my style' because I've developed long-lasting friendships with women who I would not typically meet or hang out with if it weren't for golf.  I am proud to say that I DO have things in common with lady golfers – a love and appreciation for the game and a passion to have fun!  Through the WOC local golf and networking events, and the amazing trips they offer, I've made a great group of friends.  In fact my best friend, Cressy King, was the maid of honor at my wedding.  
At home, I can always find a playing partner, or pick up a game with friends I've met from across the United States. (shout out to my Chicago girls-including Crazy Carol and Lil'Bit (aka Heather Hawkins).  Over the years our friendships have gone beyond the game of golf.  We are there to support each other throughout life events (weddings, moves, job changes, etc.), as well as the ups and downs of day to day life.  No matter where you are in life golf is so much more than a sport.  It's a lifestyle that really does brings people together!
With my little boy due in April… I don't plan on slowing down!  I hope to continue to not only be a part of the group, but help continue the Women on Course Legacy!