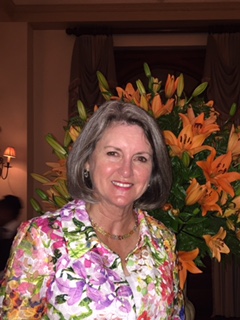 Meet Sara Hathaway  
Enjoy our weekly series to meet our founding members who are an amazing source of encouragement and support to try new adventures in business and in life.  
Day Job: Retired from Hathaway Properties, Inc
Local Market: Atlanta, GA
Favorite Leisure Activity: Golf, painting and walking
Best Benefit of Golf:  Being outdoors with friends
Guilty Pleasure: Watching TV
Latest Accomplishment: Broke 100 in golf!
Biggest Regret: None – every experience both good and bad has led me to this happy point
Wine on Hand: Caymus and Educated Guess, Opposite ends of the price spectrum
Bucket List Travel Destination: Alaska
Who would you like spend an hour with at the 19th hole? Morgan Freeman
Sara is our very first Founding Member of Events19!  Meet Sara on our Travel Weekend to Naples, Florida this October.  If you're in need of a great vacation, we have a wonderful group of new friends to meet at the beautiful Ritz Carlton Resort.  Join us!