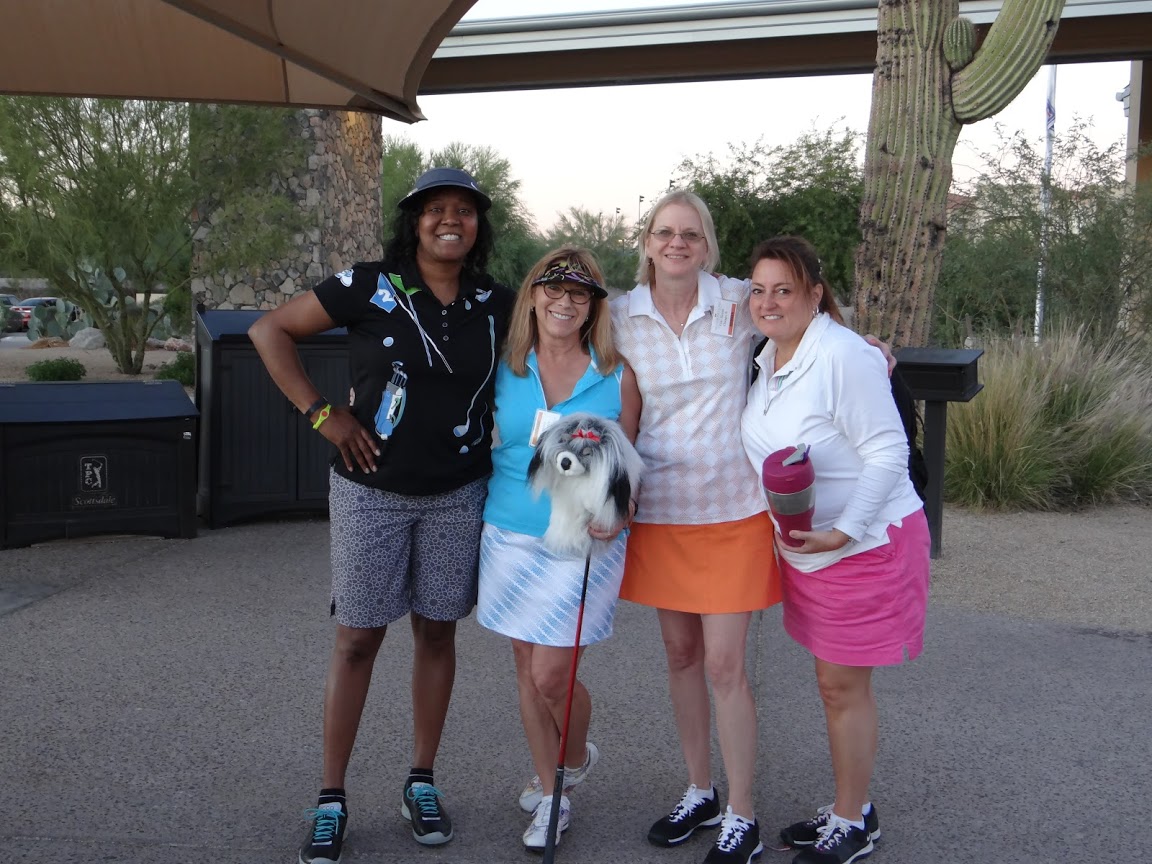 A close friend recently took over as the executive director of a women's center in my local community that provides support for women going through career and life transitions. When she asked for support with the fall fundraiser I was eager to help out. A gala at the Ritz Carlton – count me in!
I rallied some friends and, before I knew it, I had a table of ten looking forward to a great evening. But this got me thinking – if this was a golf fundraiser, would it have been as easy to find supporters? Most likely not.
The gala was an easy sell. The night revolves around networking with a glass of wine and a sit down dinner. My friends know which utensil to use and when to use them. The forecast of rain that night was nothing an umbrella and covered entrance couldn't solve. The biggest decision to be made was long dress or short, hair up or down. I went long and down 
Had I extended a golf invitation to support the same cause I was most likely to get a different reaction. What to wear? What club to use? Will I be able to hit the ball? Can I not hit the ball and just watch? Am I am good enough to go? "I better pass on this one."
Don't let a golf club stand in the way of supporting your cause. It's easier than you think to say yes to golf. It's more similar to a gala than you think.
The Price
When you weigh the cost of a ticket for a gala and that of playing in a charity golf tournament, there is little to no difference with regard to your wallet. Even if you end up buying a new dress for the gala or a new golf outfit for the course, the costs are comparable.
The Dress Code
While the fashion options obviously differ between a gala and a golf event, the rules are the same – there is an acceptable dress code to follow. It's always exciting to get dressed in a beautiful outfit for an event. Think of the golf course in the same way by showing off your style and being the course's best-dressed guest!
The Activities
Both galas and golf events offer plenty of opportunity for networking and socializing over great food and drinks. And you may take home a treasure from a silent auction. There will be opportunity to swing at both events – from swinging your partner on the dance floor to swinging a golf club. Wait a minute swinging a club! Is this the point where I lose you?
Don't be so quick to turn down an invitation to the next charity golf invitation. With a little practice and play you can prepare yourself for a memorable event that will benefit a good cause!  
Ask about our Fast Track to the First Tee program for individuals or small groups.  [email protected]