By
Eagle Golf, a Dallas-based golf management company, announces a new partnership with Women on Course (WOC), a national organization that provides high quality events which allow women to participate in the golf lifestyle in a warm, welcoming environment. WOC's commitment to generate greater participation in the game through events and social engagements among women is in sync with Eagle Golf.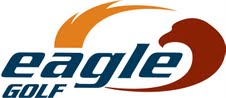 Eagle Golf saw this alliance as an opportunity to grow the game of golf and therefore reached out to Donna Hoffman, Founder and President of Women on Course, to form a partnership with preferred offerings for the WOC Members at Eagle Golf properties in cities with WOC communities such as Dallas, Houston, Chicago, Phoenix and more.
"I am impressed by the universal support Eagle Golf is providing to open their doors to welcome women into the golf lifestyle. Our partnership will allow us to provide our members with opportunities to play and learn where the focus is on friendships and fun," Hoffman said.
According to the National Golf Foundation in 2009, 27.1 million people were playing golf. In 2010, that number dropped to 26.1 million. In fact, the number has declined over the past three years.
"It has always been our desire to introduce more women to the game of golf and increase the participation of those who already play or are looking to return to the game in a welcoming and non-intimidating environment," said Joe Munsch, President and CEO of Eagle Golf. "We appreciate the approach Women on Course takes to engage women through all aspects of the golf lifestyle, including fashion, fitness, networking, socializing and usually, a glass of wine to end a day of fun."
Women interested in learning more about Women on Course are invited to visit http://www.womenoncourse.com. Eagle Golf is excited about the positive future impact this venture will have on women becoming more involved in the game in addition to the existing Women's Golf Associations, Ladies Play Days, Women's Clinics, Ladies Lite Leagues and more.
About Eagle Golf
Evergreen Alliance Golf Limited, LP (Eagle Golf) is the sixth largest golf course management company in the United States and has been in operation for more than 28 years. The company provides a full suite of best in class golf course management services to 70 golf courses located in major metropolitan areas in 13 states around the country, including Dallas, Denver, Phoenix, and Chicago. The golf course portfolio that Eagle manages generates more than 3.5 million rounds of golf annually or close to 1% of the total rounds played in America every year. Eagle Golf's portfolio includes 18 private country clubs and 52 properties that are either classified as premium or moderately priced daily fee golf courses, such as Ruffled Feathers in Lemont, Ill., Arrowhead Golf Course in Littleton, Colo., and the Cowboys Golf Club in Grapevine, Texas, which is the world's only NFL-themed golf course.